The Difference In
Food Emotions
Gourmet Invent is about more than just catering.
If you choose us, you choose innovative cuisine, a personal approach and events your guests will talk about for a long time.
For more than 30 years, we have been inventing culinary gems that excel in quality, creativity and authenticity.
Fantastic catering for large and small(er) corporate events.
Culinary indulgence in the sports and entertainment world.
Unique experiences for the moments that truly matter.
The perfect culinary support for your conference or seminar.
Provide a unique and delicious trade show experience for your visitors.
Welcome to Gourmet Invent, where we create extraordinary moments with culinary mastery, seasonal produce and a great passion for delicious food.


Culinary gems: We pride ourselves on our culinary craftsmanship. Our chefs are all artisans who combine innovation with tradition to produce magnificent dishes for your guests.


Seasonal delicacies: Each season provides a rich array of produce begging to be incorporated into delicious dishes.
So it goes without saying that we are always looking for fresh delicacies for our seasonal menus.

Passion and perfection: Our passion for food underlies everything we do. Whether you're planning an intimate soirée, or a large party, our team will make sure your event is a culinary highlight.
Our clients expect us to provide a top-notch experience at every event. We do this by committing to impeccable service, paying close attention to detail, and flawless execution.
Impeccable service: We are not satisfied until our service exceeds your expectations. We do this by listening carefully and providing solutions. And, of course, by ensuring that your event, too, runs a perfect course.
Attention to detail: An extraordinary event is one where the smallest details are right. From the choice of table setting to the perfect combination of wines, from the warm welcome to the serving of our delicious foods, …
Perfect execution: With more than 30 years of experience under our belt, we know how to ensure flawless execution of your event. This is how we provide your guests with an unforgettable experience that will leave a lasting impression.
We believe in open and honest business, guiding you step by step through your event process.
Transparent approach: Transparency means no hidden costs or surprises. From the very first moment, we give you a clear understanding of our process and pricing. That way you can look forward to your big day with peace of mind.
Step-by-step guidance: Our experienced team will guide you through every detail, from menu selection to logistics. We are here to make your event run as smoothly as possible.
Availability: We stay in touch from the first meeting until after your event is over. We are available whenever you need us, and ready to address your questions or concerns quickly.
Perfect logistics: With flawless execution comes perfect logistics. Because it will ensure that your event runs seamlessly and all you have to do is enjoy the congratulations of your guests.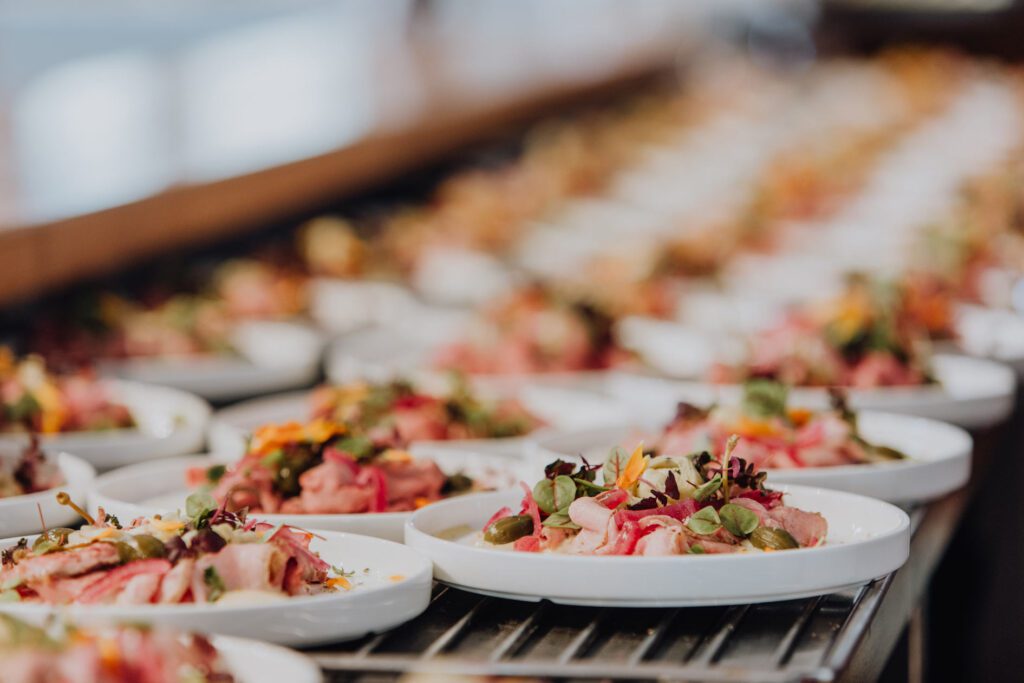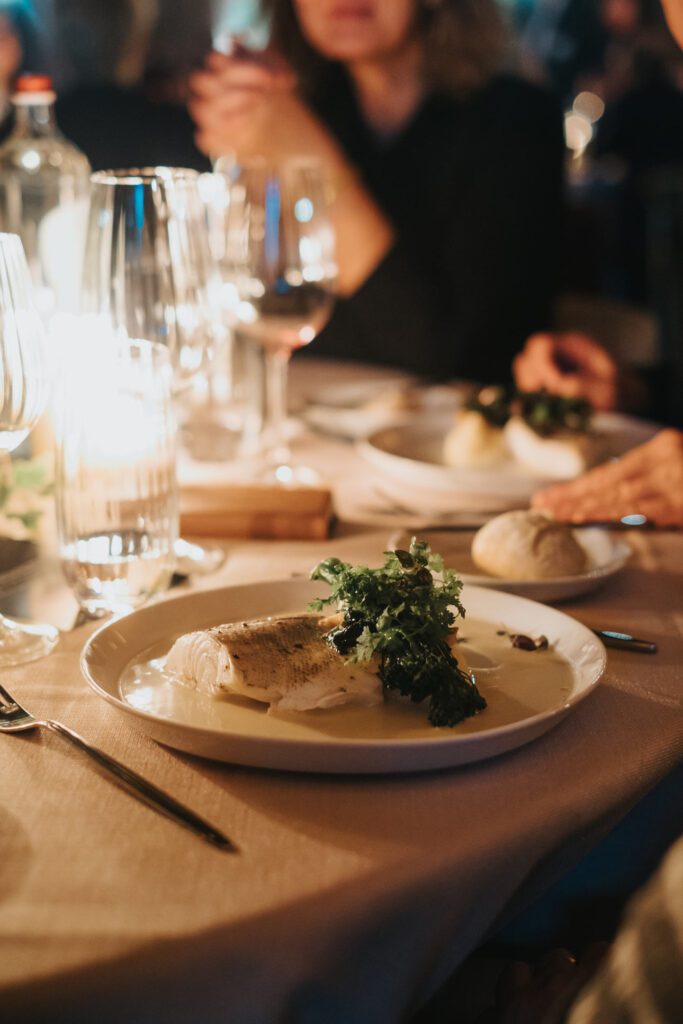 The best team in the business
Nothing is more important to our success than our people. They provide the passion, skills and perseverance to satisfy our customers and guests time after time.
30 years on top: For more than 30 years, our top-notch team has provided our clients with exceptional catering experiences.
Loyal partners: Backed by trusted partners and suppliers, we provide the best staff and ingredients for your event.
Executive Chef Kevin Teugels: With Executive Chef Kevin Teugels at the helm, every dish is a masterpiece. With his passion for culinary innovation, he is the driving force of our kitchen teams.
Taste The Difference
In Food Emotions